Magical transformations: expanding the limits of the physical book.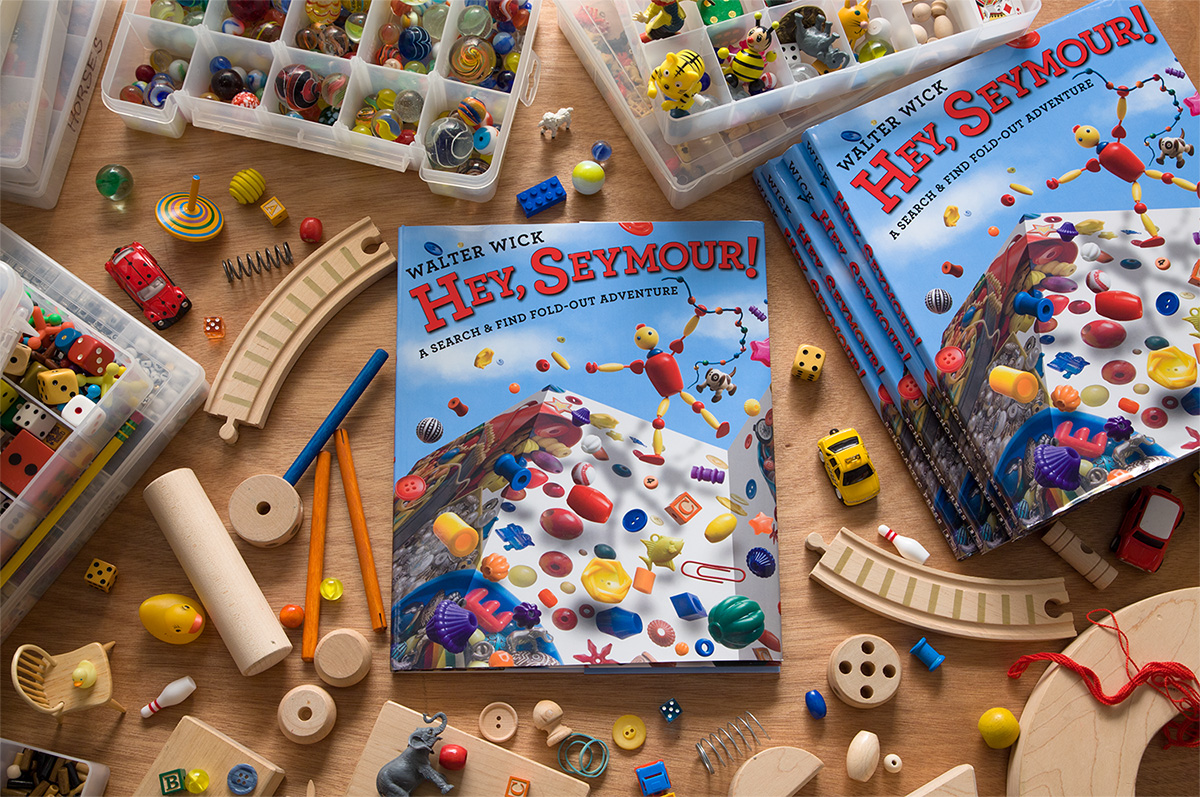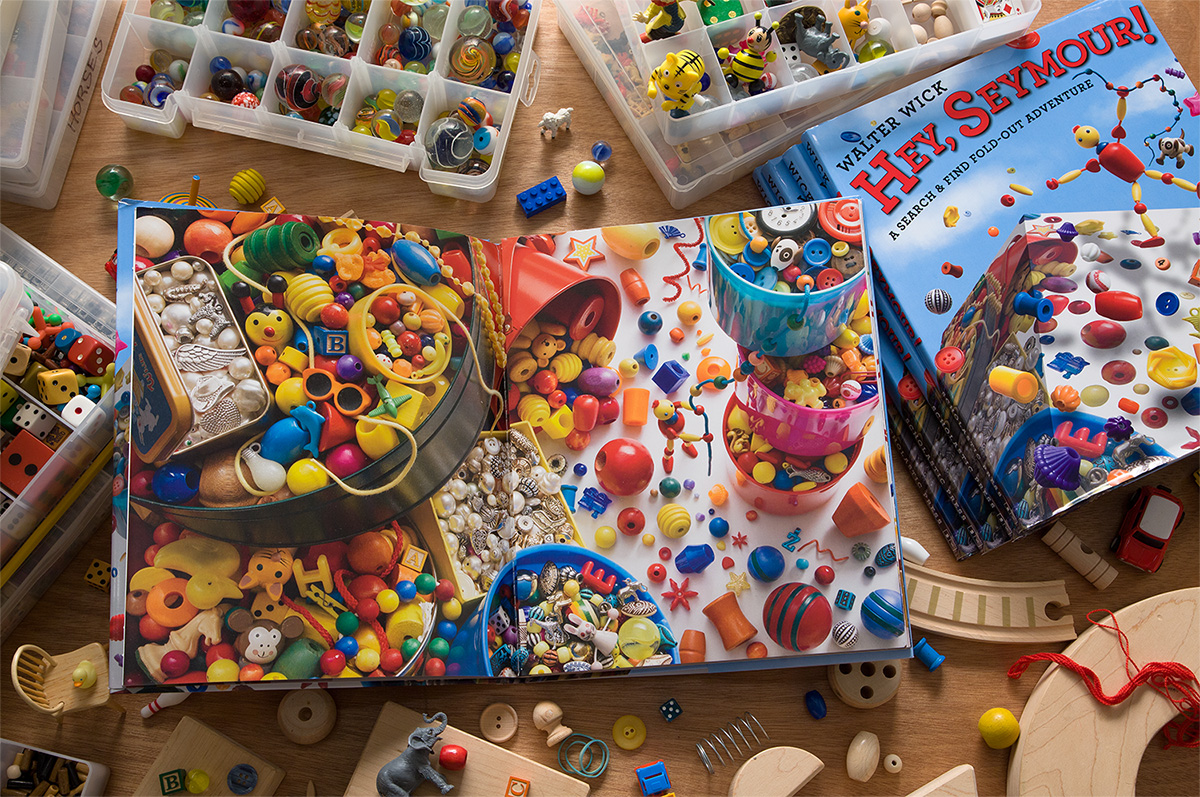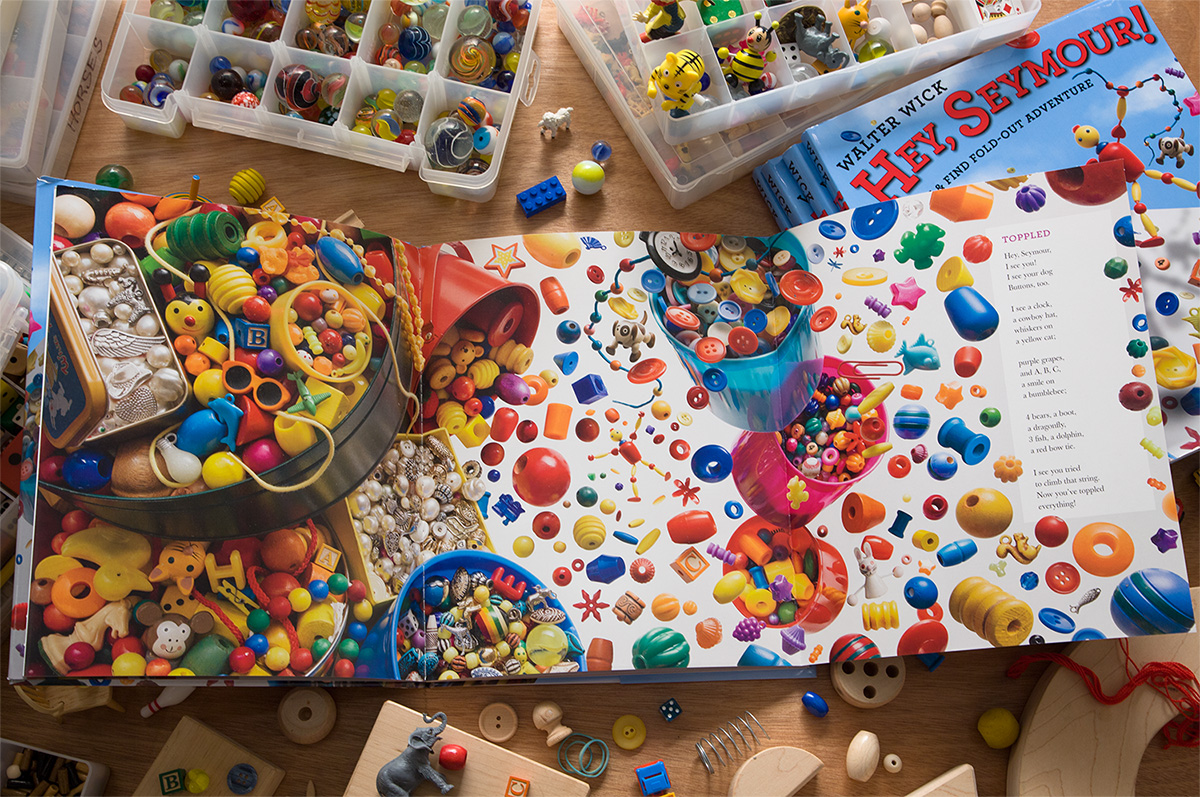 Out of the chaos of my toy-strewn studio comes my latest book, Hey, Seymour! Some two years in the making, this search & find fold-out book stars Seymour, the little bead boy last seen in my Can You See What I See? series, and his new friend, a dog named Buttons. With this new, over-size format, I decided to break some boundaries. The book's jumbo 20" x 10" double-page spreads expand even further, to as much as 29" wide when unfolded, immersing the reader in worlds chockablock with toys, found objects, construction sets, and craft projects – all lovingly built, arranged and photographed in my studio. As each scene unfolds the picture expands horizontally or vertically, and the search & find rhyme is revealed as the picture itself magically transforms. In the scene above, Seymour pulls on a string, and the floor falls from beneath his feet as he sends everything flying, including his new found friend emerging from a bucket filled with the very stuff that inspired his name.
There are 10 transformational scenes in Hey, Seymour!, each with an extra-long rhyme, so there's plenty of hidden objects to find. I know my readers well enough to know that even the youngest among them are excellent observers – often better than adults. I know how they often "see more" than what's called for in the rhyme. So it's in that spirit that I created this book, making sure the last stanza of each rhyme gently engages them in Seymour and Button's mini adventures as they literally "unfold".
Below are a few more scenes from the book. Are those stacks of toys in "Balancing Tricks" really balancing? Does the "Balloon Launcher" really work? Was that robot really assembled from that pile of junk? Thus, by way of a simple search & find game, I hope to engage my reader's imagination and inspire their thinking about the complexities of the physical world. A world where toys really do teeter on a single Lego brick; where a gravity powered clockwork mechanism made of toys really does launch a lighter than air balloon. A world where a pile of junk really can be turned into a robot. A world where the physical materials at hand may be limited, but the possibilities are endless.
– Walter Wick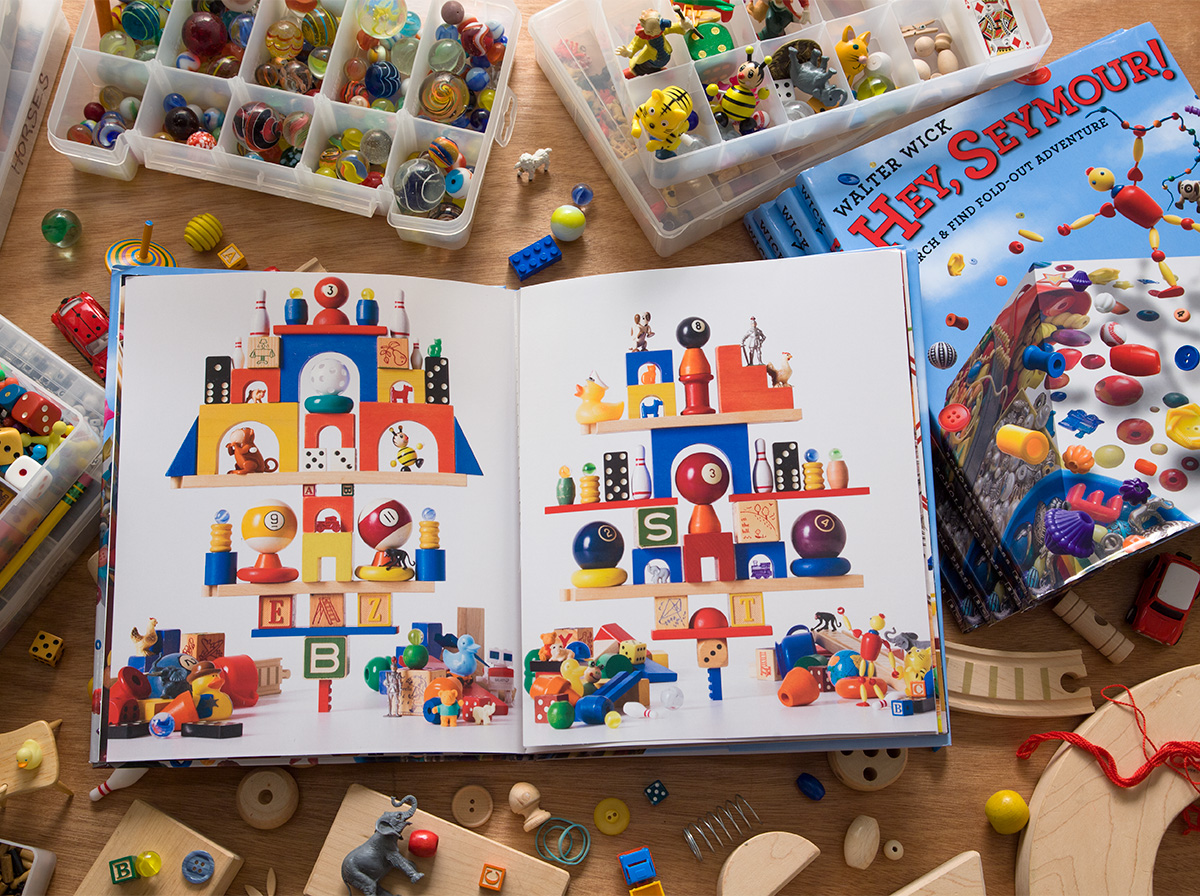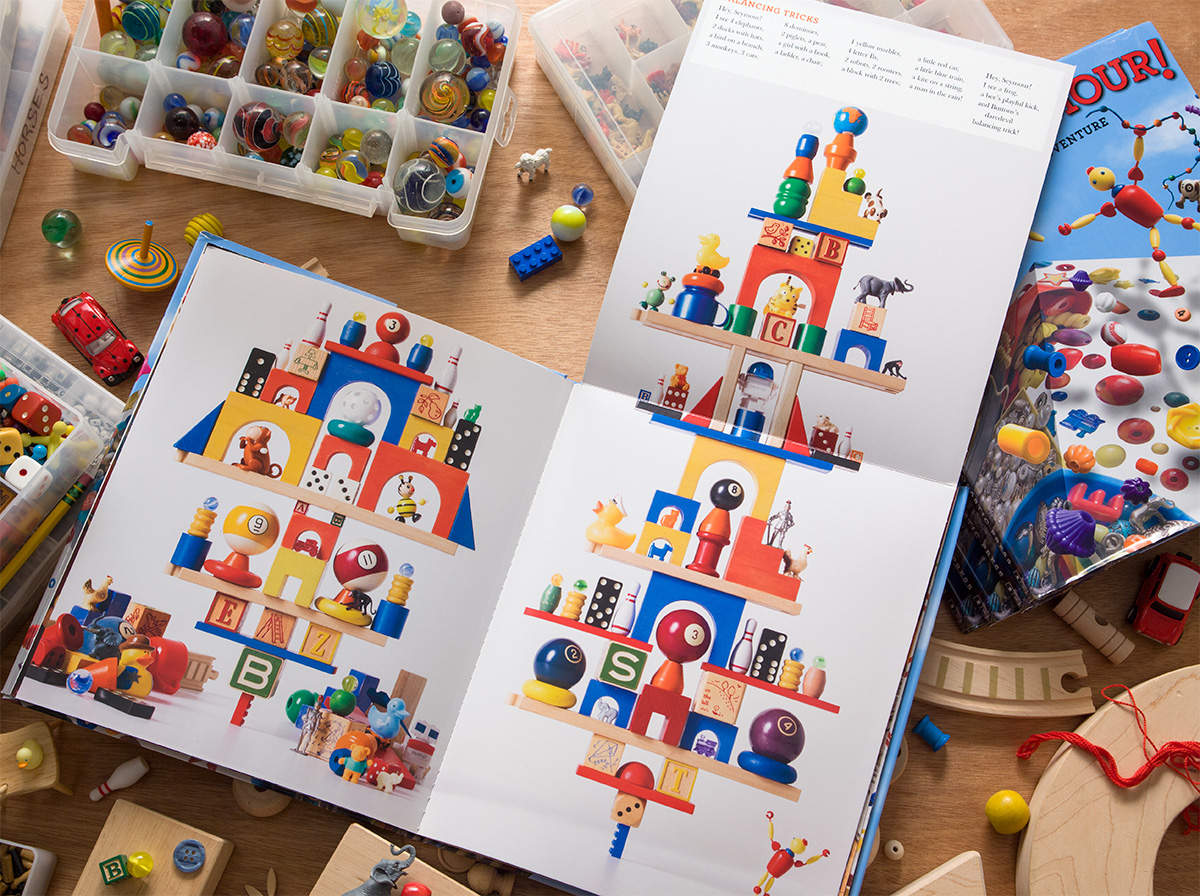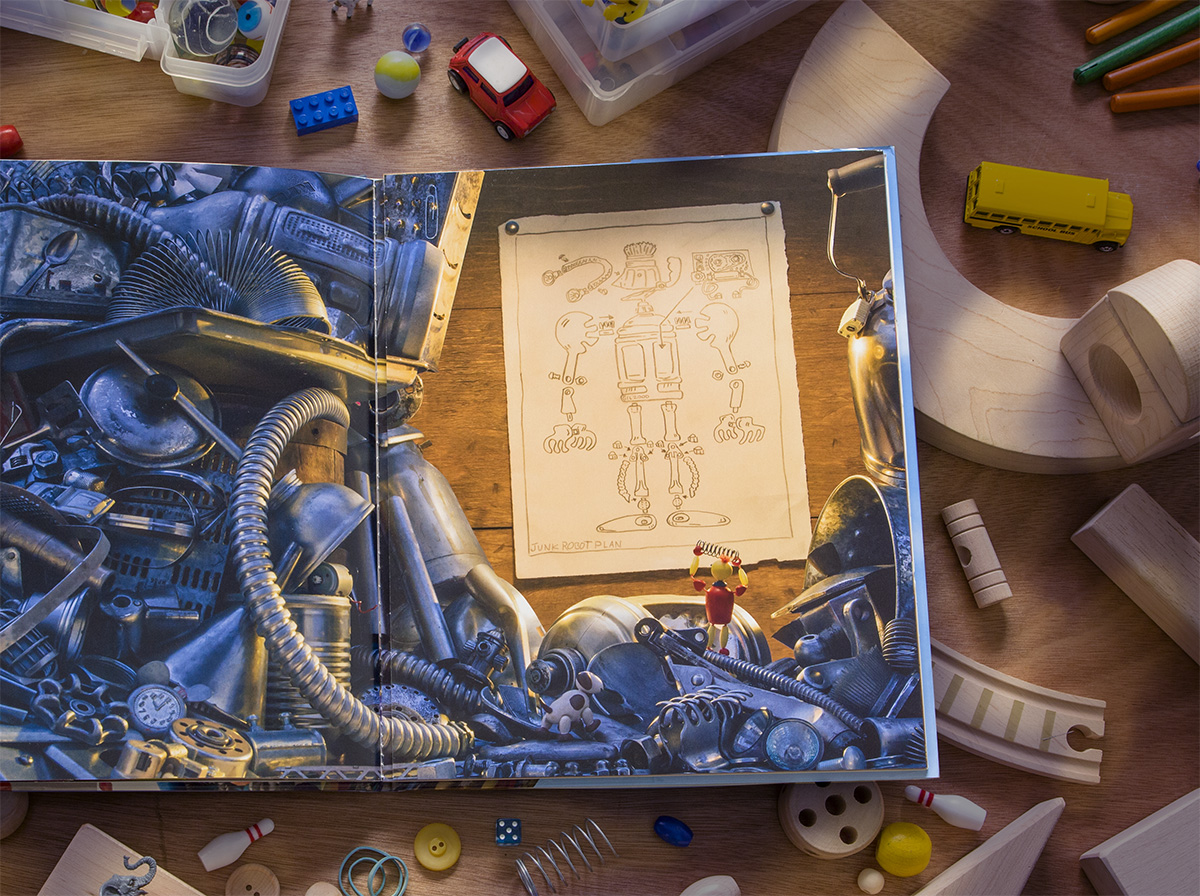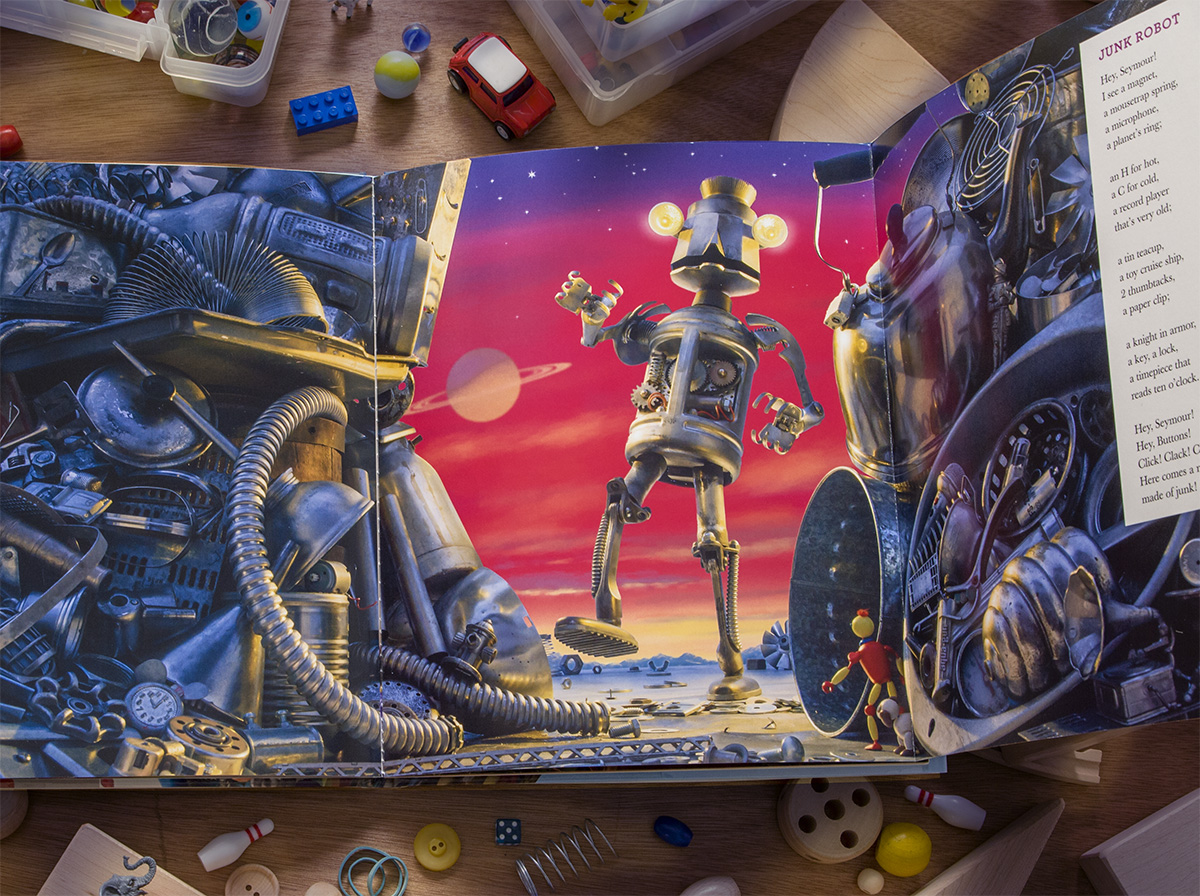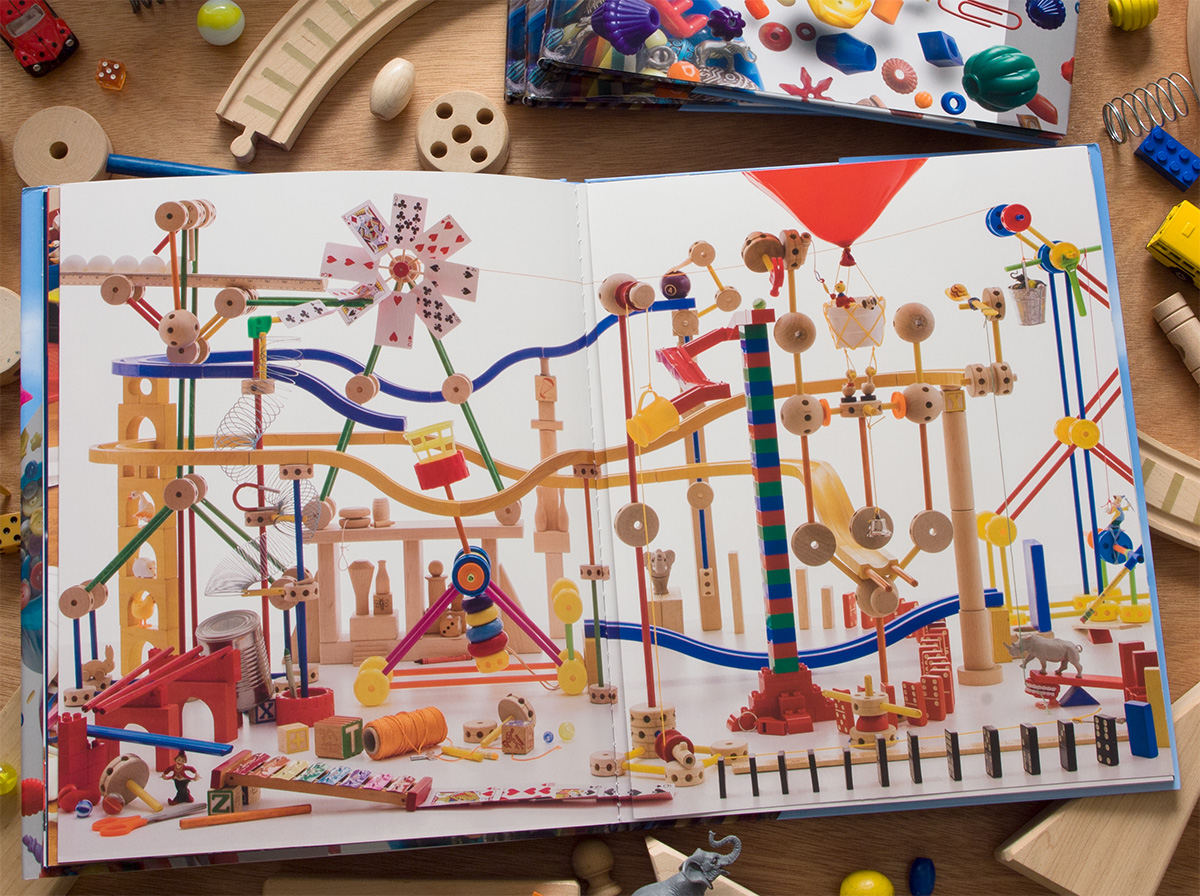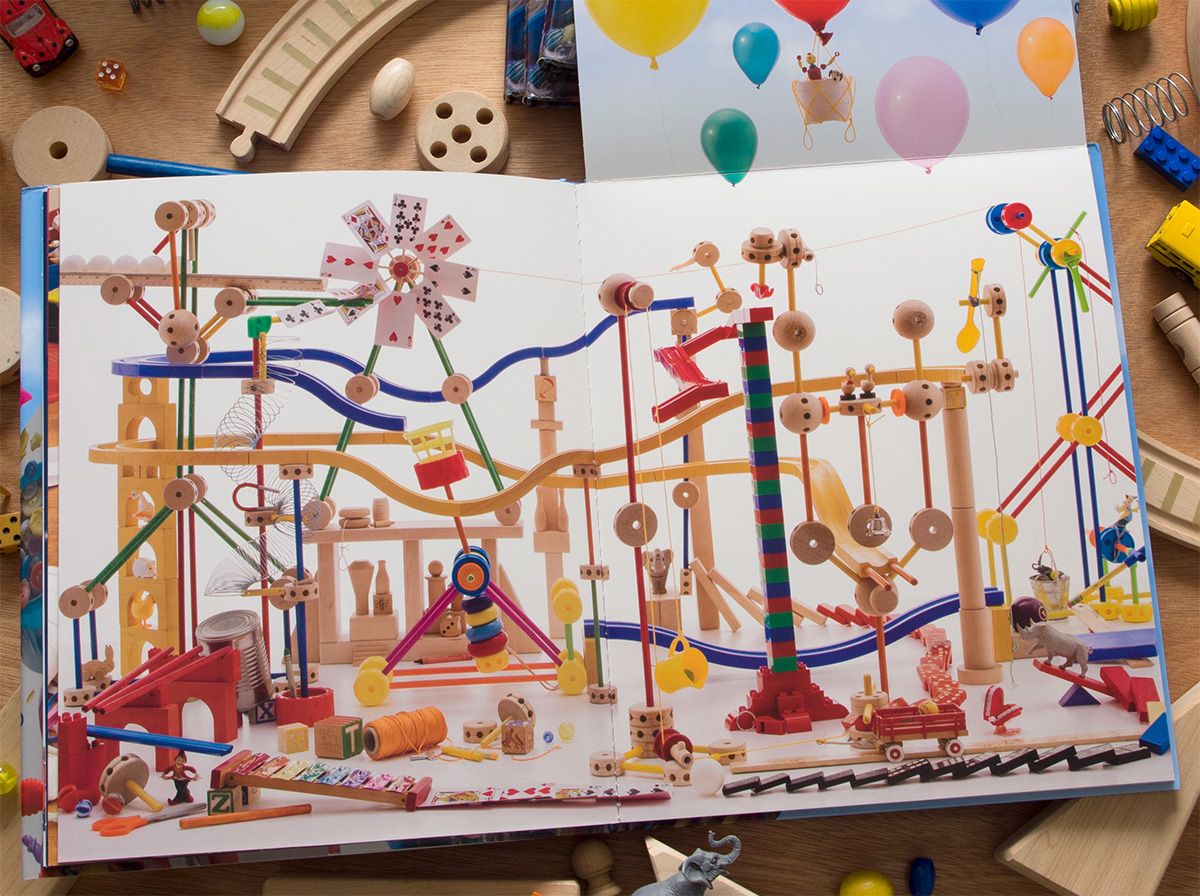 Behind-the-scenes for Hey, Seymour!
More coming soon! In the meantime, if you have any questions or comments, please send me a note on our contact page.
Find Hey, Seymour! at these online and in-store retailers: